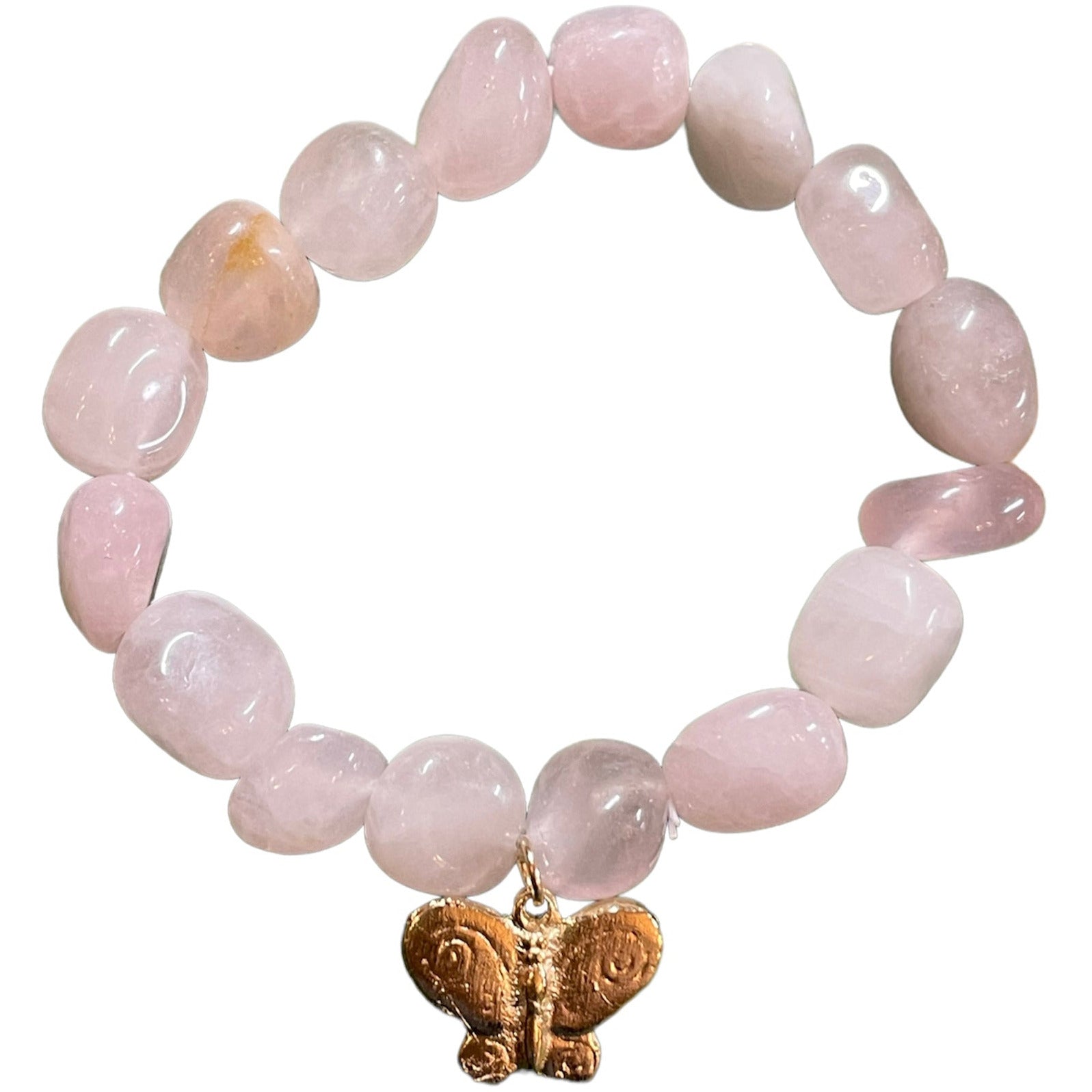 Rose Quartz Bracelet - Butterfly
Gorgeous stretch bracelet, made with natural semi-precious stones.
- Beautiful Rose Quartz nuggets 
Rose Quartz is the stone of universal love.  It restores trust and harmony in relationships, encouraging unconditional love.  Rose Quartz purifies and opens the heart at all levels to promote love, self-love, friendship, deep inner healing and feelings of peace.  Calming and reassuring, it helps to comfort in times of grief.  Rose Quartz dispels negativity and protects against environmental pollution, replacing it with loving vibes.
- 18k plated butterfly charm 
Butterflies are deep and powerful representations of life. Butterflies are beautiful and have mystery, symbolism, and meaning and are a metaphor representing spiritual rebirth, transformation, change, hope, and life.
It can be used by itself or layered with other bracelets
Recently Viewed