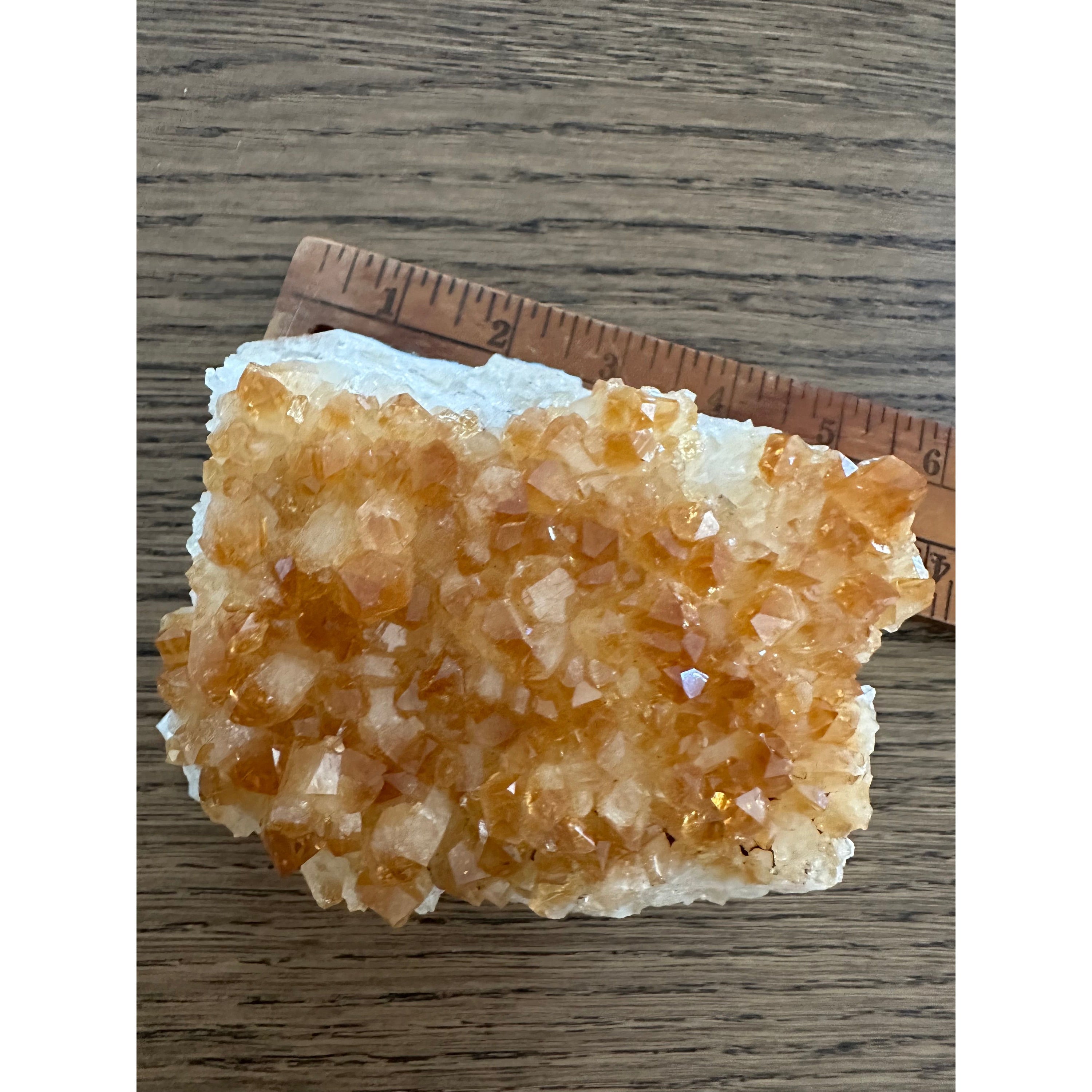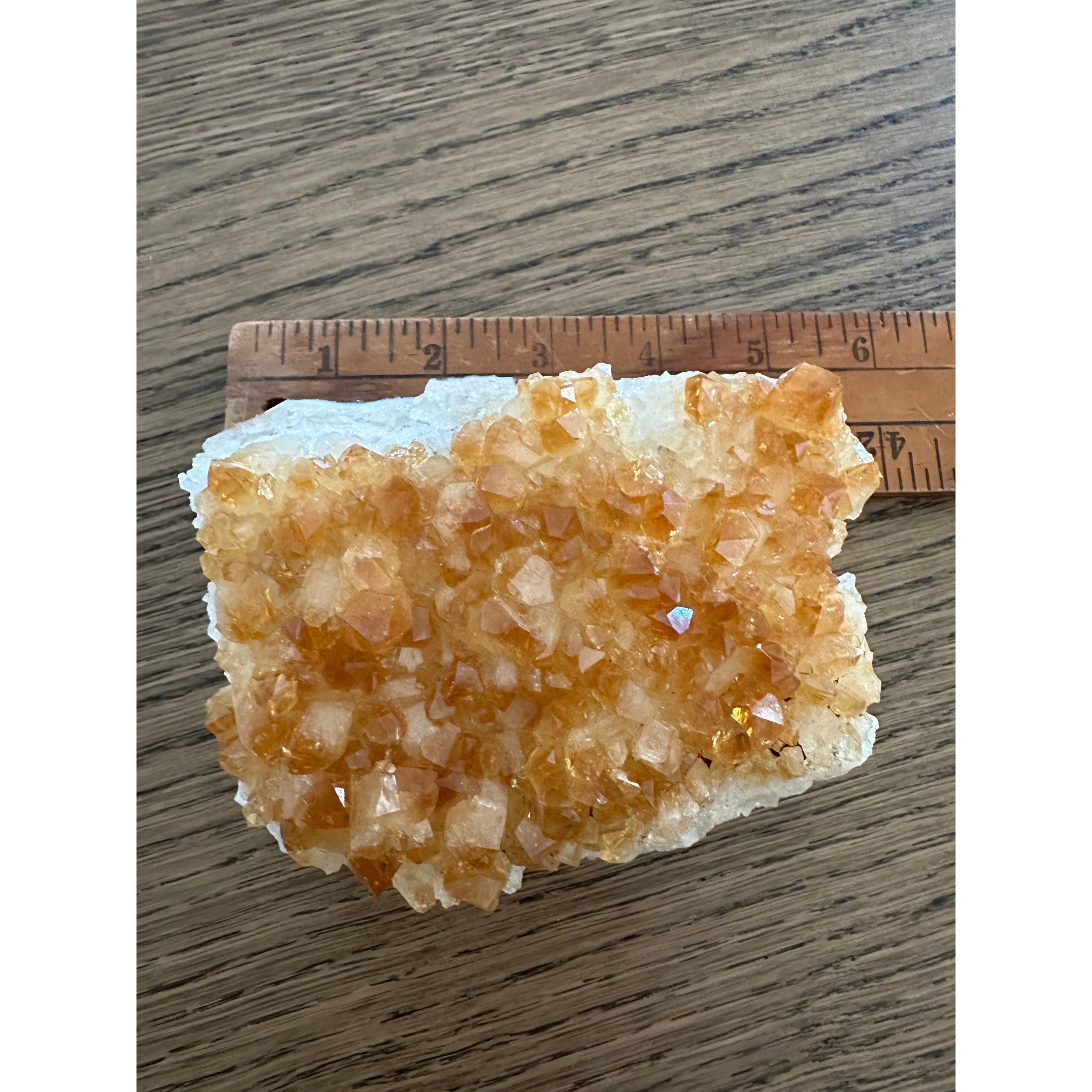 - Beautiful honey-shade citrine cluster

- It is substantially heavy to be used as a paperweight
- Gorgeous decor piece of citrine.
Citrine Metaphysical Properties:
Citrine is associated with positivity and optimism, which is not surprising given its cheerful color. It's often used to assist in manifesting financial abundance and opportunities. It can also be used to awaken the solar plexus chakra, helping cultivate confidence and personal power.
Recently Viewed